You need to add at least one product to your cart to proceed to the reservation form.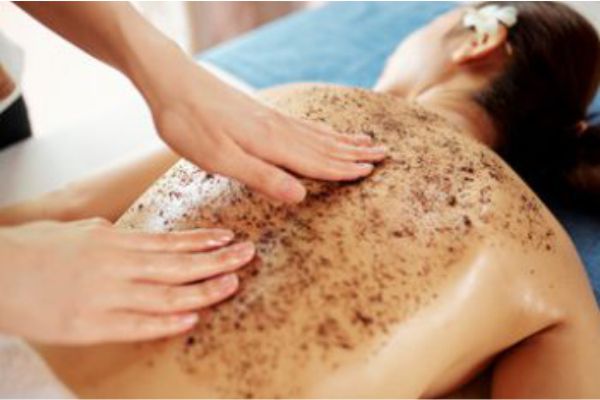 ---
Coffee has miraculous effects on your skin. Coffee sludge, the thing remaining once we have drunk the coffee, can be used to prepare for peeling that will help you remove dead cells, improve your circulation, and your skin will have its natural glow.
---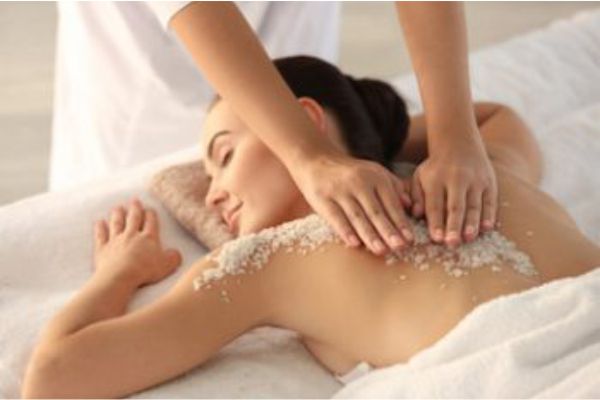 ---
A salt Scrub is applied to your body to exfoliate your skin, removing the outermost layer of dead skin cells and making your skin softer. Removing dead skin will encourage the regeneration of new skin cells. With a salt peeling, you also promote the natural circulation in your body and the flow of body fluids.
---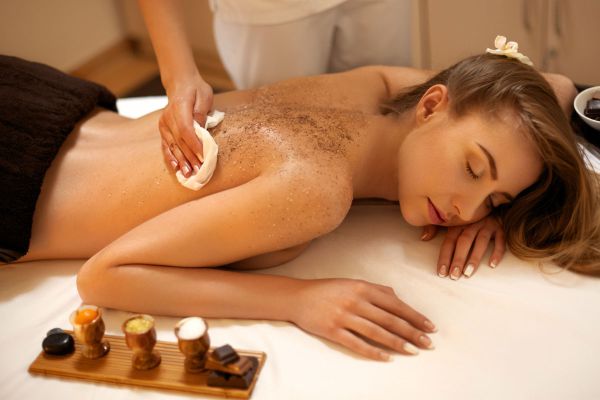 ---
A refreshing and revitalizing body treatment. Grape seed particles cleanse the skin while removing dead skin from the body. Its organic content helps to nourish and moisturize the body.
---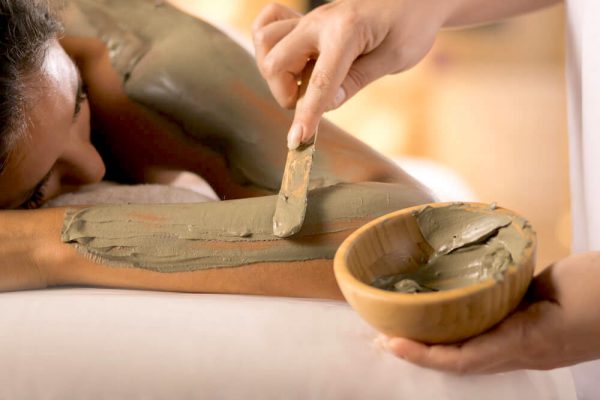 ---
Your body is covered with a clay mixture. Oil, herbs, and sea salt added the mixture of the clay helps to remove toxins from the skin, and the minerals in the clay provide the skin with nutrients.
---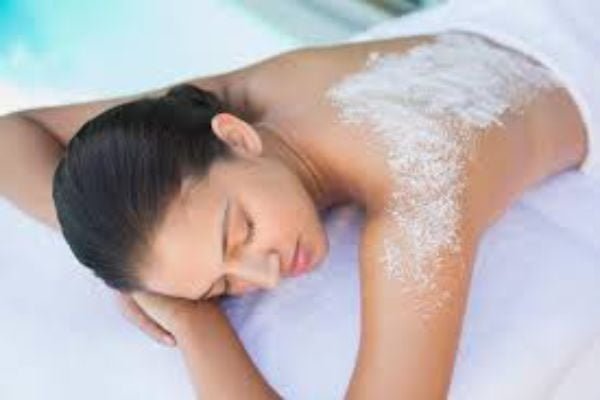 ---
The use of coconut cleans and neutralizes toxins, bacteria, and fungi in the outer layers of the skin, helping the skin strengthen its natural immune system. The substances present in coconut have anti-carcinogenic, and anti-aging effects on the body.
---
---
For centuries, people have been using honey masks as a treatment for acne and for curing other marks, scars, spots, and blemishes. It has full of vitamins and minerals that are especially good for the skin. With a honey massage, you are getting a relaxing massage and absorbing honey's healthy vitamins and minerals into your body all at once.
---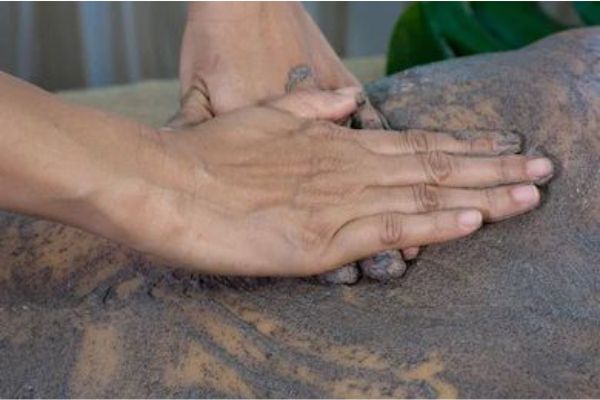 ---
The Rhassoul Ritual is a traditional Moorish cleaning ritual used for centuries to improve the complexion and give skin a healthy glow. It is applied with the usage of Rhassoul clay which is a unique mineral clay obtained from the Atlas Mountains of Morocco. This clay is efficient for drawing out the toxins and impurities from the skin. The Rhassoul Treatment is suitable in particular for those who have mixed and oily skin.
---